De La Salle school welcomes back Michael Parr
On Wednesday 14th November De La Salle school community celebrated the achievements of the Year 11 students who left in June as they returned to receive their GCSE certificates, Duke of Edinburgh Awards and Special Leavers' Awards. The Special Awards included the school's oldest and most prestigious award - 'The Brother Hilary Cup' which is given each year for special merit and outstanding service to the school it was awarded to Tarveen Kaur. The school also gave Aaron Groves special recognition for his courage and quick thinking as he saved his dad's life by performing CPR. It was wonderful that his dad was there to see him receive it.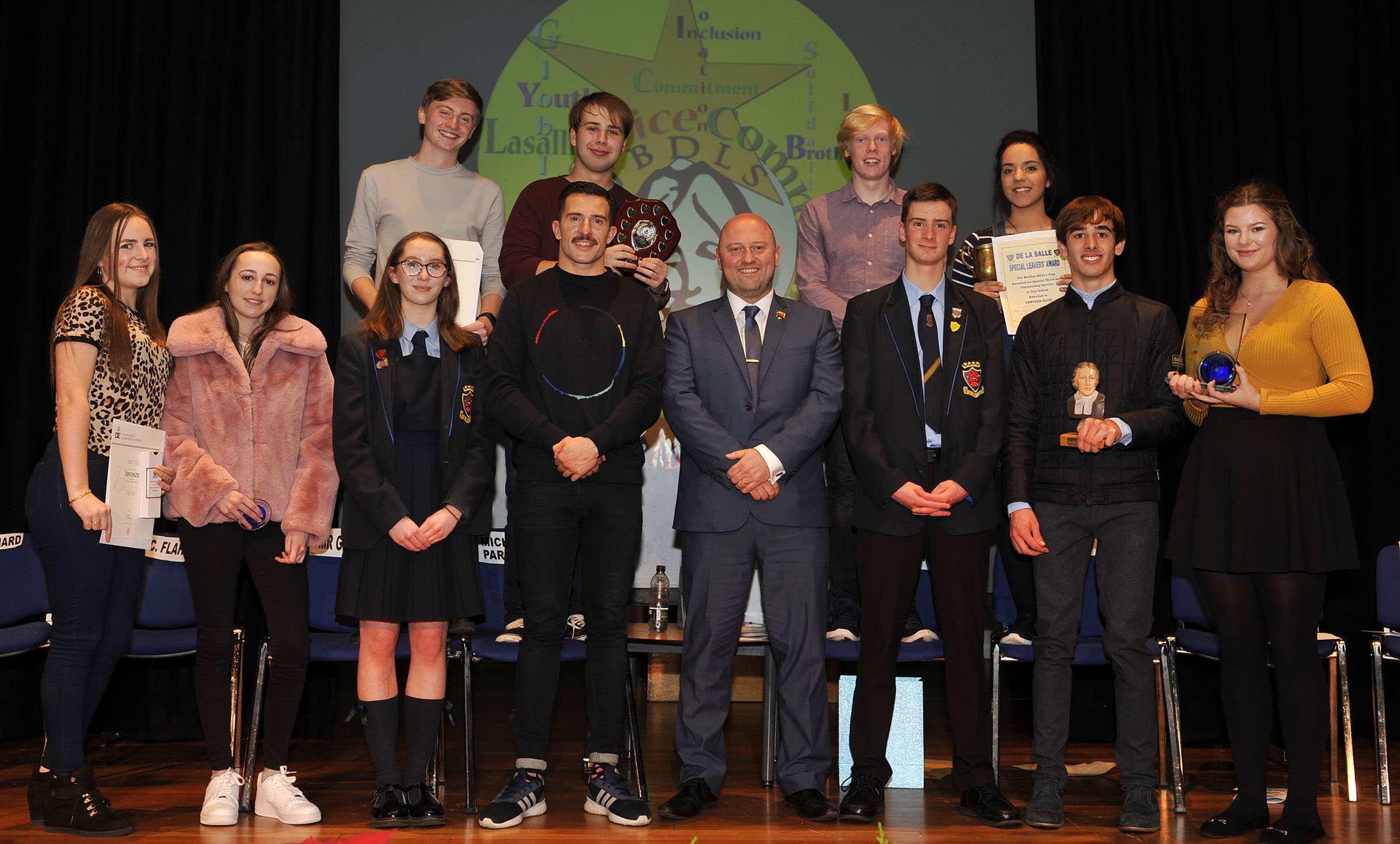 Alongside students and their parents/carers, invited guests included: Governors and staff, primary head teachers, De La Salle Brothers, LEA representatives and the mayor and mayoress. All attended to celebrate the students' achievements and wish them all the very best.
The Chair of governors, Teresa Sims, opened the evening with a welcome to all and the school chaplain led the prayer. The choir and soloist entertained the guests and Mr Rannard, head teacher, addressed all present, encouraging the students to be true to their values and use them to make a difference in the world. Finally, the guest speaker for the evening, Michael Parr, actor, best known for his part as Ross Barton in Emmerdale, who is a past De La Salle student, gave his speech which was both inspirational and amusing.
An enjoyable and reflective evening was had by all.